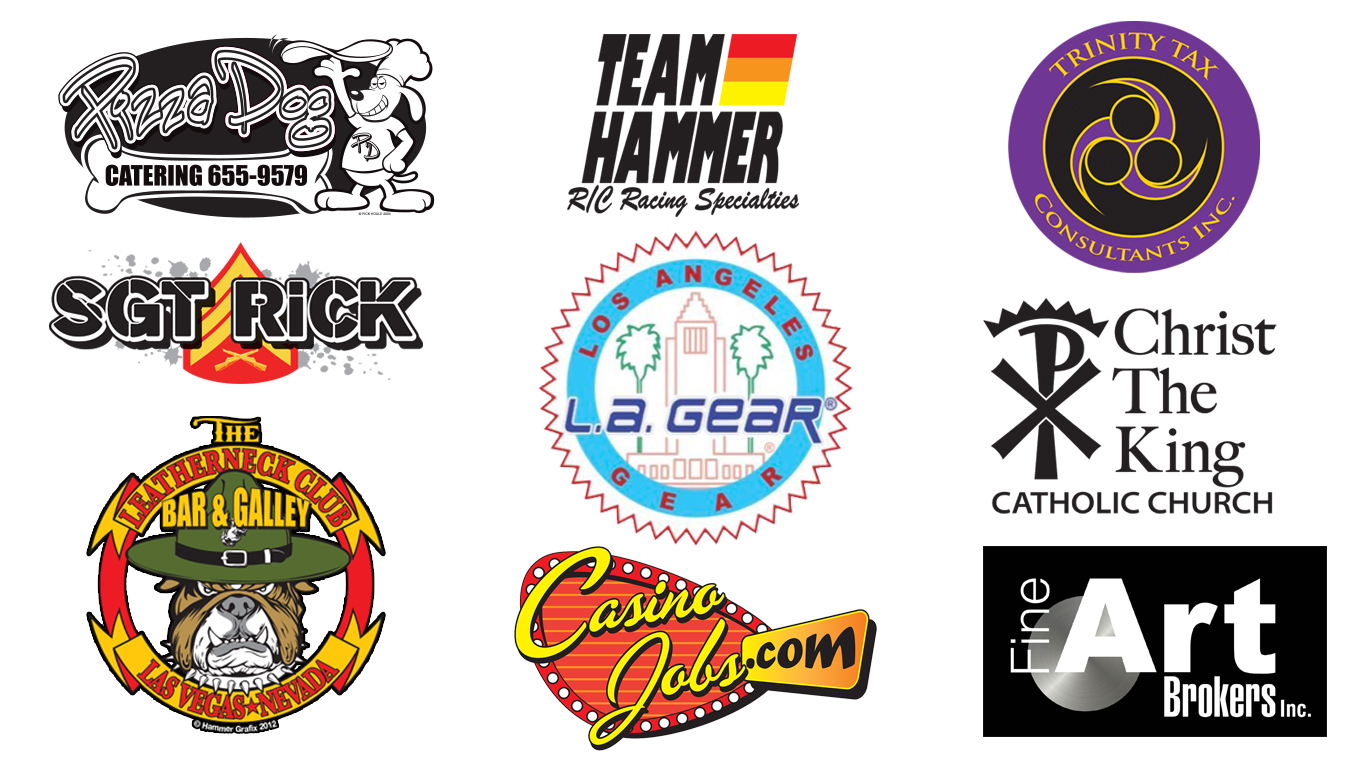 LOGOS…
I believe a company logo should quickly and simply portray your business's identity in an easy to understand way. Yes, That L.A. Gear logo was my design, probably the first corporate logo I ever created while I was Art Director for Ocean Pacific Screen Prints in California back in the 80s.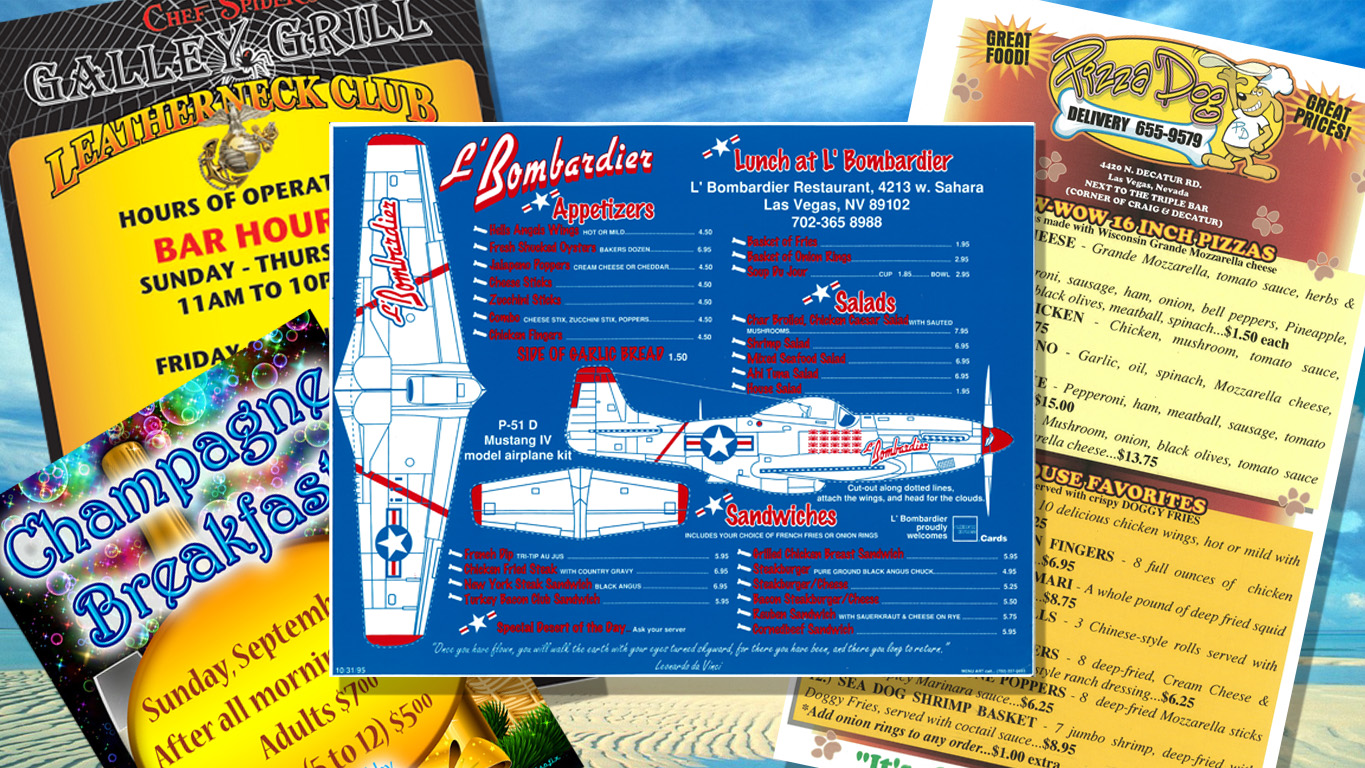 MENUS…
That Bombardier Table Menu in the center was created for a popular Aircraft-Themed restaurant in Las Vegas that featured airplane memorabilia on the walls and a small Military Aircraft Model Museum in the lobby. Printed on hard poster stock with a cut-out airplane that actually flew!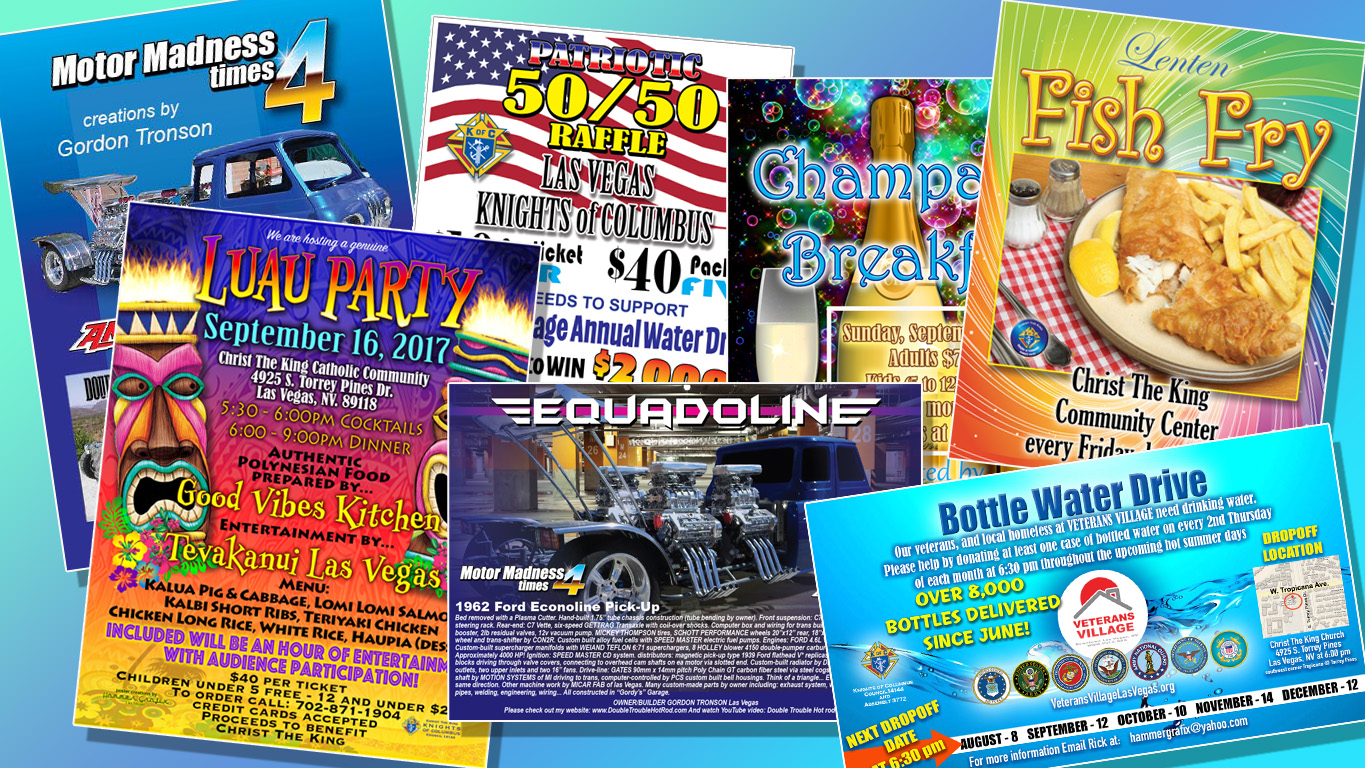 POSTERS, FLIERS, BROCHURES, ETC…
Whatever your graphic artwork needs are, I can help. I work fast and efficient and I deal with the best printers in town where I do all the shopping for the best prices available.